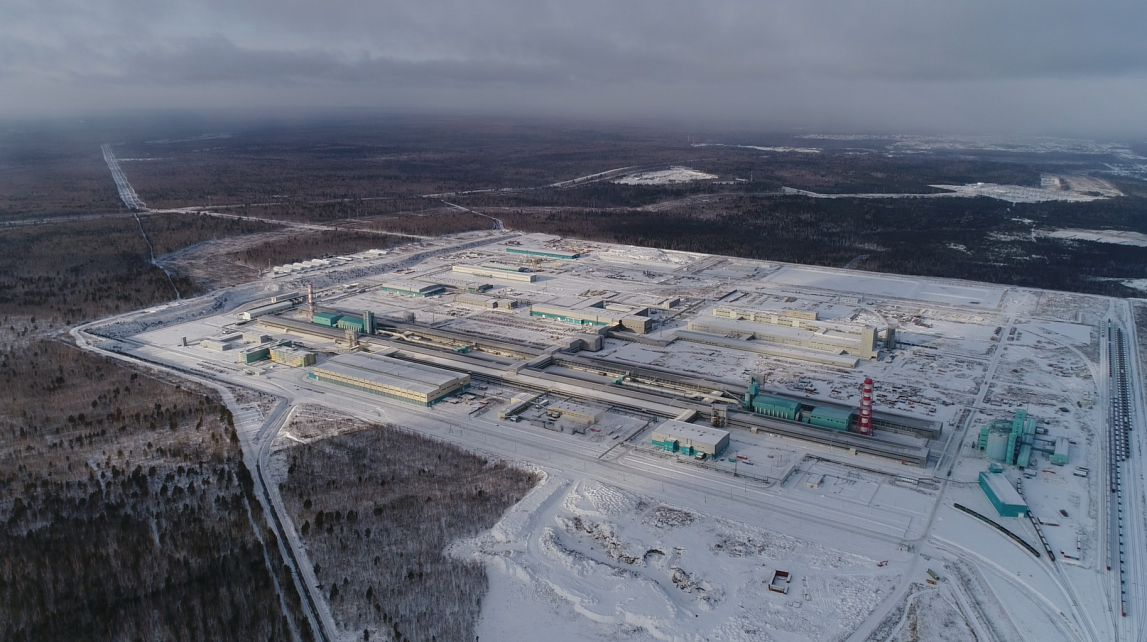 BEMO is a unique project in terms of its characteristics and sheer scale: it is the largest power and metals investment project in the world.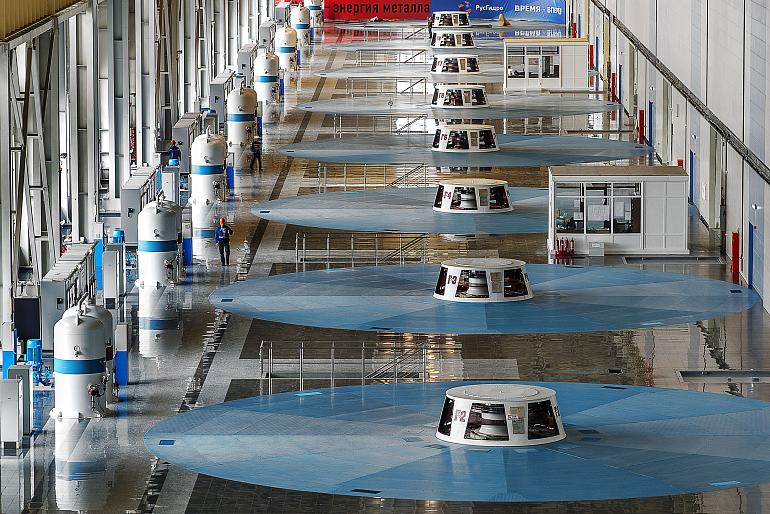 Boguchany Power and Metals Complex (BEMO)
The BEMO complex includes the Boguchany aluminium smelter with an annual capacity of almost 600 thou. tonnes of primary aluminium and the Boguchany HPP with installed capacity of 3,000 MW.
The project is implemented within a 50/50 joint venture of the Metals segment of En+ Group and RusHydro. The agreement was signed in 2006.
Construction of the BoAZ is divided into two stages (each stage with an annual capacity of 298 kt of aluminium). The first part of the first stage (149 kt of aluminium per annum, 168 pots) was launched in 2015 and the second part of the first stage was launched in March 2019. The second stage of BoAZ (approximately 300 kt per annum) will be considered with strategic partner RusHydro after the design capacity of first stage has been reached and is subject to the market condition and availability of project financing.
Boguchany aluminium smelter
The Boguchany aluminium smelter is one of the most modern and largest metals production facilities in Russia. In terms of design capacity, the Boguchany aluminium smelter is the third largest aluminium smelter in Russia after the Krasnoyarsk and Bratsk smelters: BEMO smelter can produce up to 600 thou. tonnes of aluminium per year. Its production area is made up of two potlines, annual capacity of the first potline is 298 th. tonnes.
The Boguchany aluminium smelter uses the prebaked anode reduction process. Once construction is complete, 672 RA-300B pots will be installed in the production shops of the smelter, each pot capable of producing 2.4 tonnes of aluminium every day.
Once it achieves full capacity, operation at the smelter will employ almost 3,500 people, more than half of whom will be directly involved in the production of aluminium.
Boguchany HPP
Boguchany is the fourth step of the Angara hydroelectric power chain, the largest major hydro power plant completed in modern Russia. Construction of the power plant was suspended during the Soviet Union due to insufficient financing, and was later resumed in May 2006 by RUSAL and RusHydro following their agreement to jointly run the BEMO project.
Boguchany HPP is 79 meters high, with its 2,587-meter-long composite gravity and rock-fill dam completed at the end of 2011 and its nine 333 MW hydro power units first commissioned from 2012 to 2014. The total installed capacity of all nine hydro units in operation amounts to 2,997 MW. The plant commenced commercial supplies to the wholesale electricity and capacity market on 1 December 2012.
Key figures
600,000 kt

annual primary
aluminium capacity

3,000 MW

installed capacity
of the Boguchany HPP

10,000

jobs created
at BEMO